Hashirama Figure
Hashirama was the very first Hokage, reason is that he created the village of Konoha with his clan, the Senju Clan alongside Madara, former leader of the Uchiha Clan. The two clan leader couldn't agree on what would be Konoha's goal. Hashirama wanted peace for the shinobi world while Madara thought that those ideals were unrealistic. They ended up fighting over Konoha's lead, resulting in Madara's death. With a tremendous amount of nature energy, Hashirama was able to fight Madara while still having energy left afterwards! This Hashirama Action Figure is the perfect stand to have on your desk if you want something that is really cool as a decoration. The Hashirama Figure is about 19 centimers, not too big and not too small. A perfect recreation of the anime character (clothes, armor, weapons, hair, facial structures…)!
Made of PVC for durability and equipped with a solid base, it will make all your friends jealous!
About Hashirama Senju
hashirama senju is one of the most powerful shinobi in the naruto anime. He was the first hokage of the hidden leaf village and was instrumental in the founding of the five great ninja villages. hashirama was known for his wood-style jutsu, which he used to create massive trees and other structures. He was also a master of taijutsu and was able to go toe-to-toe with some of the strongest shinobi in the world. hashirama's power was so great that even after his death, his DNA was used to create the nine-tailed beast, one of the most powerful creatures in the naruto universe. hashirama senju is truly a legend among shinobi.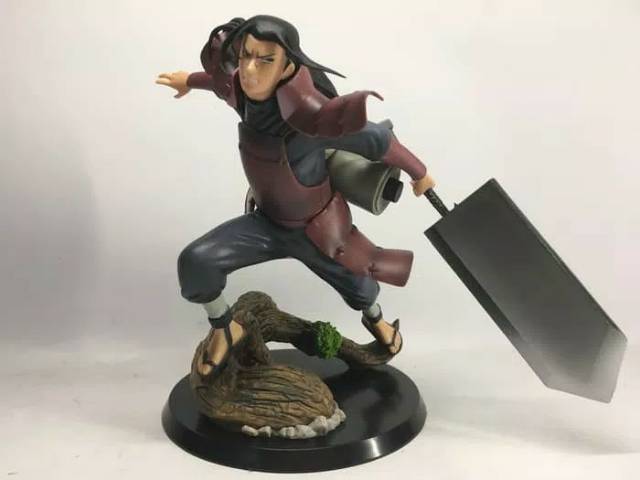 What is Hashirama Senju known for ?
Hashirama Senju was a shinobi who lived during the time of the Warring States Period. Hashirama was known for his Wood Release kekkei genkai, which allowed him to create and control powerful trees. He was also a skilled medical ninja, and he developed many of the village's early medical practices. Hashirama's Wood Release abilities were so strong that he was able to defeat Madara Uchiha, one of the most powerful shinobi of his time. In the anime series Naruto, Hashirama is shown to be an honorable and compassionate man, who is always willing to help others. He is considered to be one of the strongest ninja in history, and he is greatly respected by both shinobi and civilians alike.
Dimensions of the Hashirama Figure : about 19 centimeters
Scale : 1/12 from the original character's size in the anime
Material used to make the figure : PVC